Daemonic Crisis Vanquisher
Daemon Statue
Pacific Shard, Season 8, 2010
Daemonic Crisis Vanquisher is a daemon statue that flames up when double clicked. It also works in the backpack. This item was given out as a clicky item. This item has been thought to have been duped at some point in time.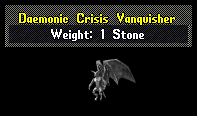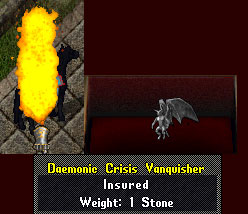 ~200 of these were originally created.
This item was created as a clicky.