I Kill Because I Care!
Abyssal Necromancy Book
Catskills Shard, SEASON 8 - MESANNA (DARK QUEEN) 2010 UO-WORLD TOUR
I Kill Because I Care! is a unique abyssal necromancy spellbook. It is Lady Decadence's signature book, and she is rarely found without it.
Hue id: 2075 Aby
Item id: XXM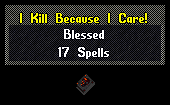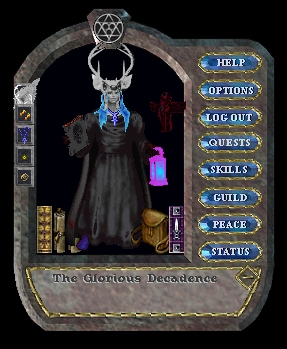 1 of these were originally created.