The Complete Book Of Dragons
Gold spellbook
Oceania Shard, Season 13, 2015
On April 30, 2015 ...The Complete Book Of Dragons dropped. It is a gold hued spellbook. However the graphic is actually facing a different direction than other spellbooks, and when you equip it, it is smaller in size. It is not known how many there are at this time.
Hue id: 49
Item id: ZMF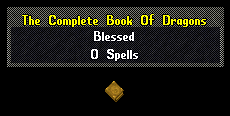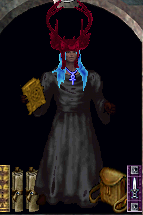 *thank you Dregg for lending me your item!
20? of these were originally created.