The Torn And Tattered Hide Skinned Off The Corpse Of An Ancient Lycanthrope
Napa Valley Shard, Season 12, 2014
The Torn And Tattered Hide Skinned Off The Corpse Of An Ancient Lycanthrope is a bright shinny robe. When worn, at certain times it will turn the wearer into a werewolf. When locked down and double clicked, the robe makes a werewolf howl sound.
Hue id: 2076
Item id: AWL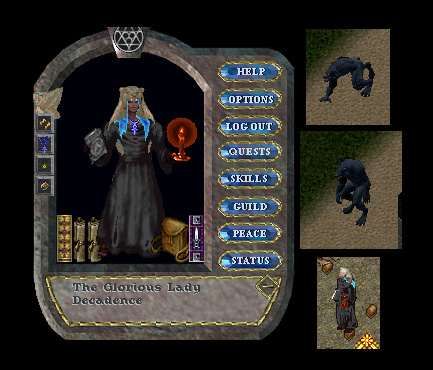 *thank you Dregg for lending me your item!
15 of these were originally created.