Red Packet
Riot Red Box
Formosa Shard, Season 10, 2012.
Red Packet is a beautiful riot red colored metal box. It was given out as a clicky item on Formosa shard during the Chinese New Years time period of 2012.
The Red Packet box came with 2 other items inside.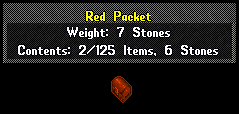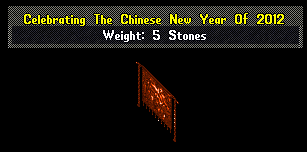 (*) of these were originally created.
This item was created as a clicky.